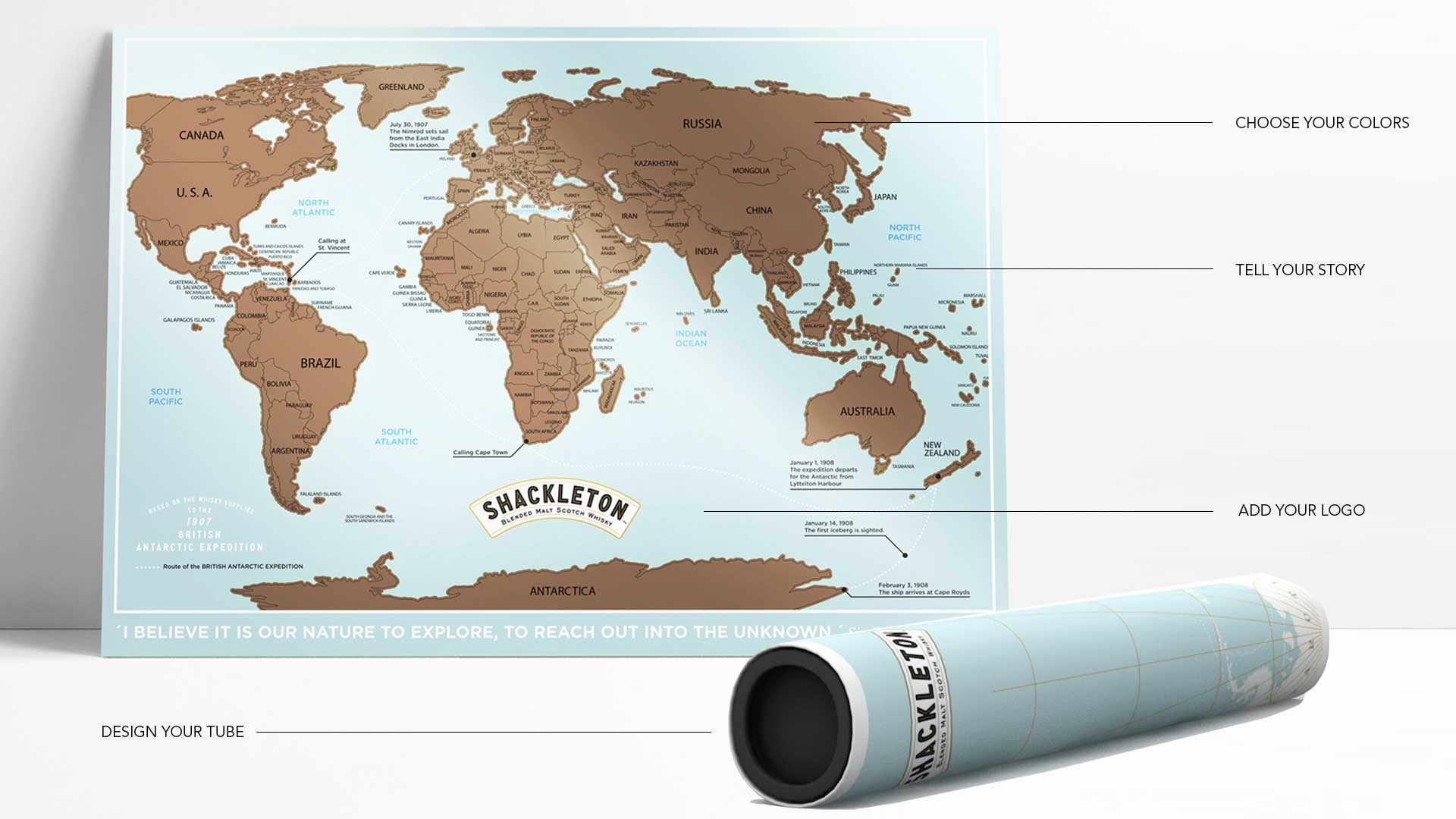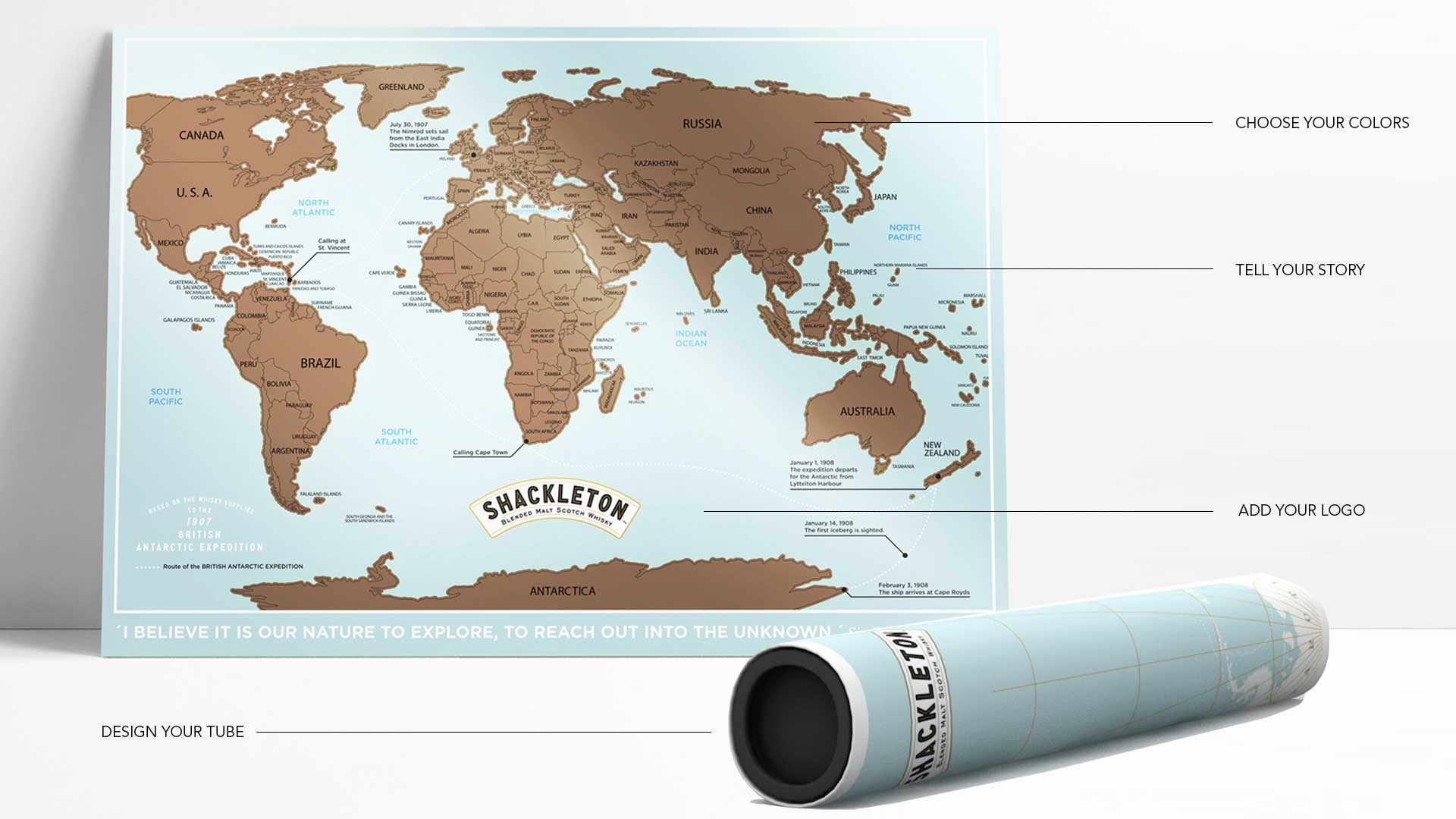 Custom Maps™ – the original scratch off map for businesses.
Escort your customers throughout their life journeys and adventures.
Custom Maps™ are the ideal customer gift for companies that want to discover and embrace the world together with their customers.
Be sustainably present while beautiful travel memories are being made, as well as when planning the next big adventure.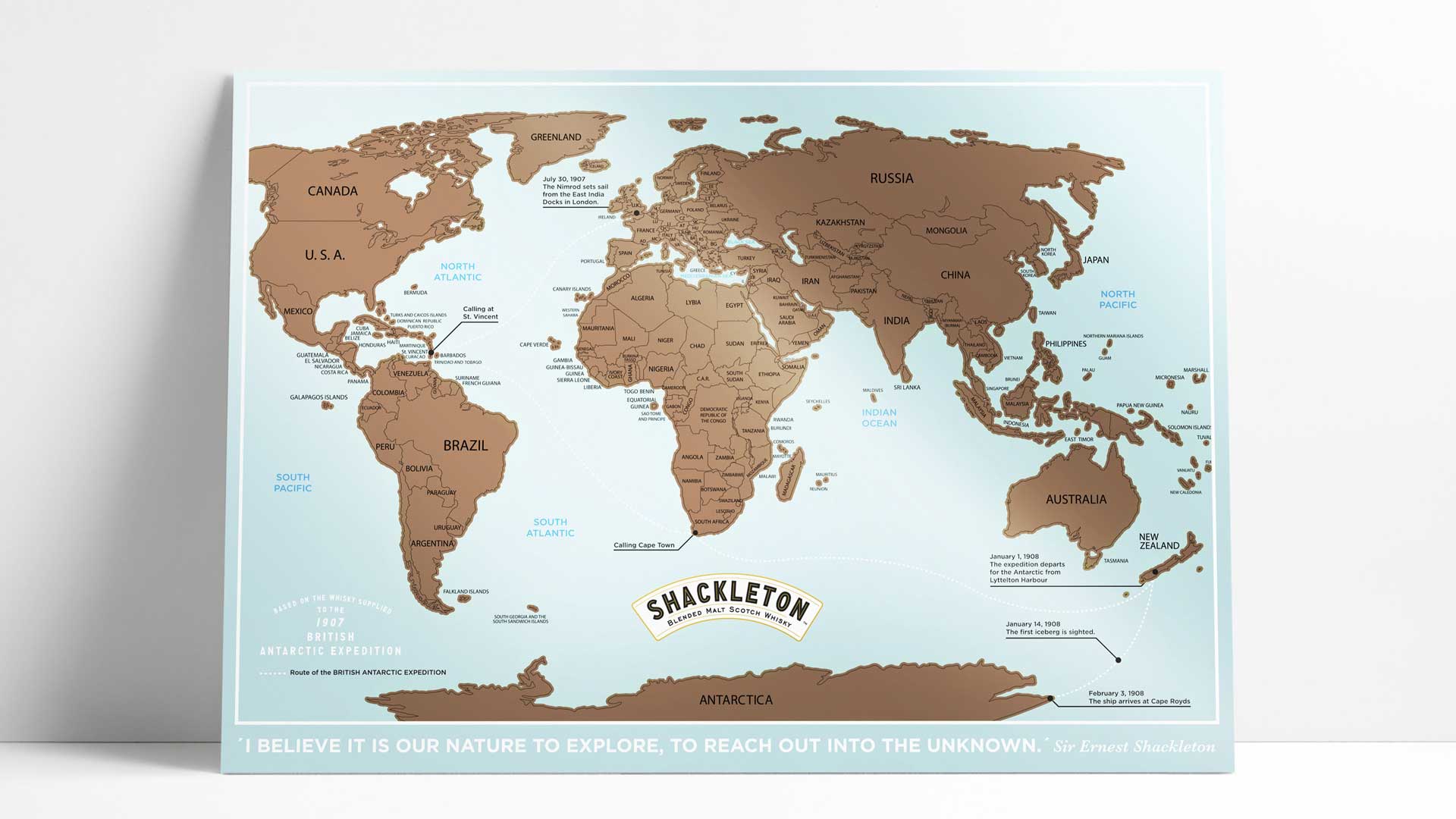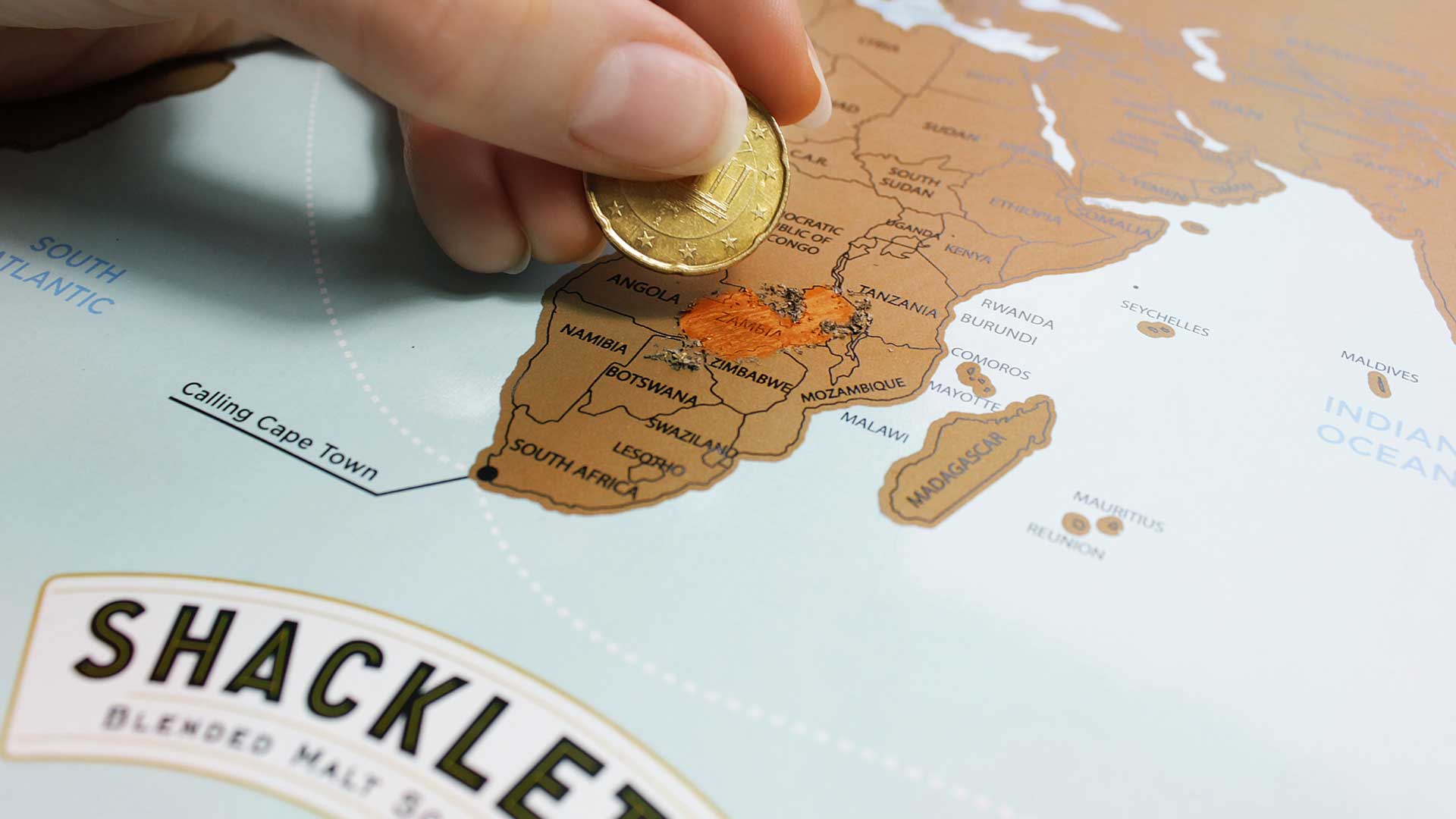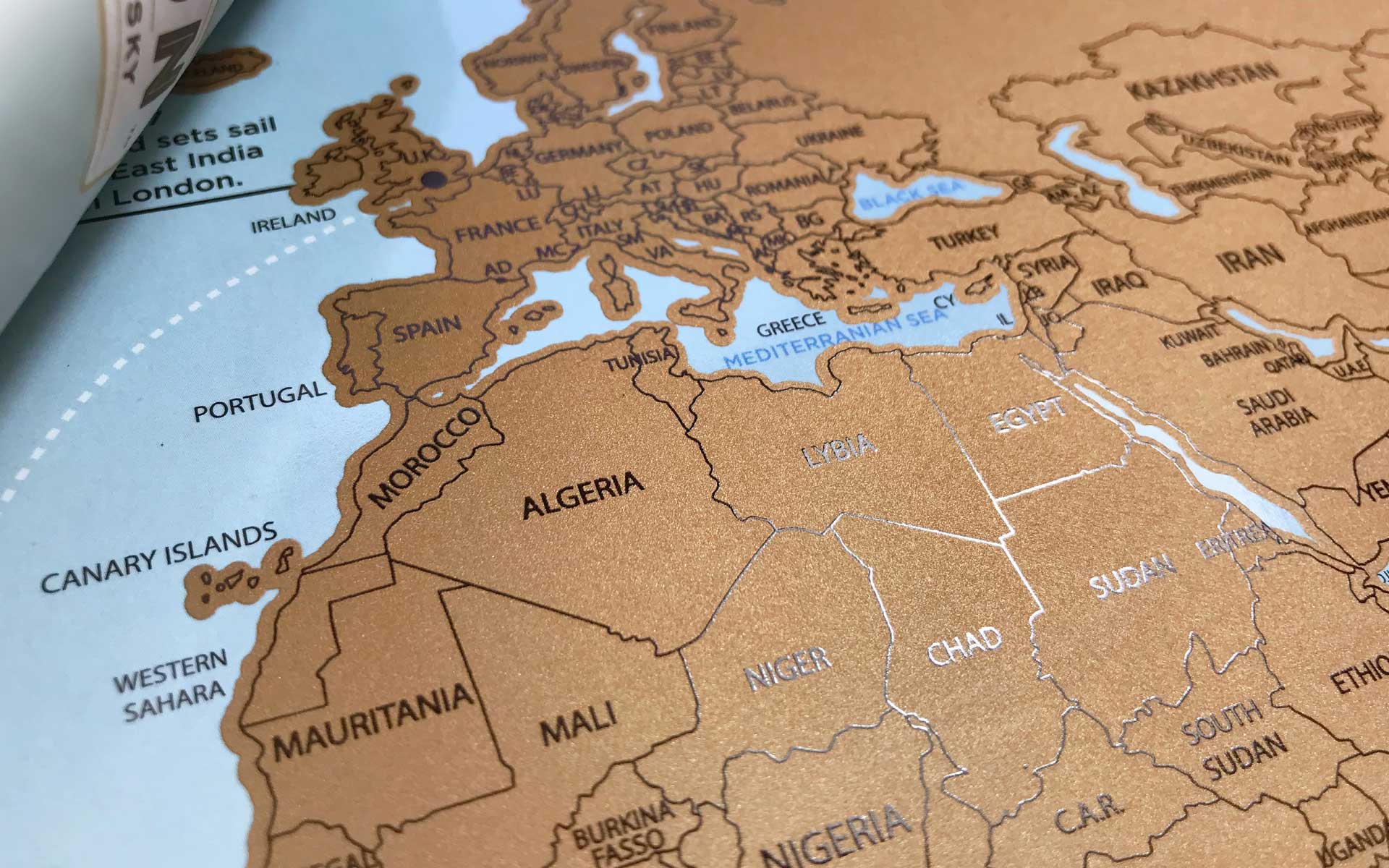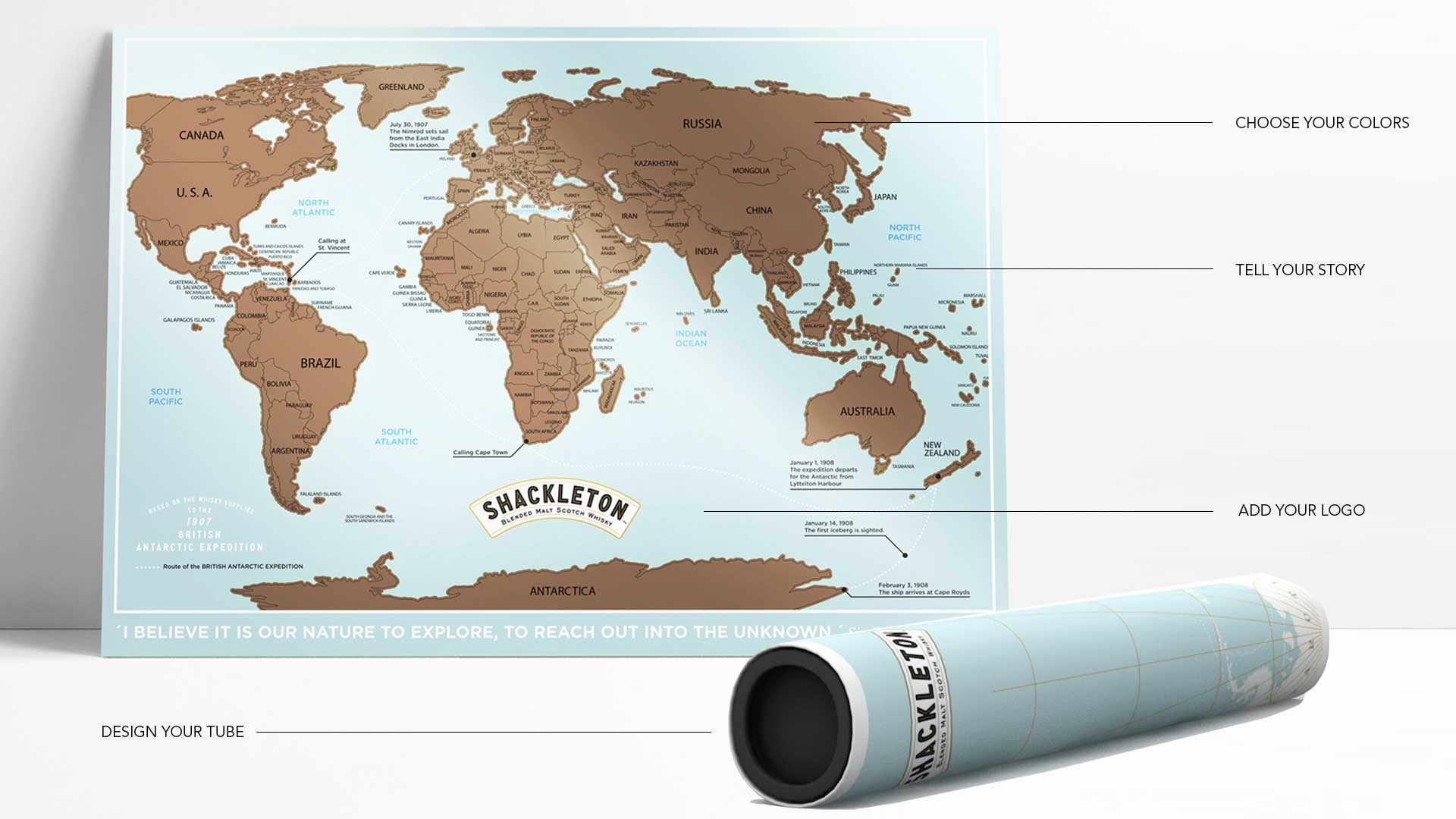 Individualized with Custom Requirements
Custom Maps™ BASIC and Custom Maps™ PRO. Discover the possibilities here.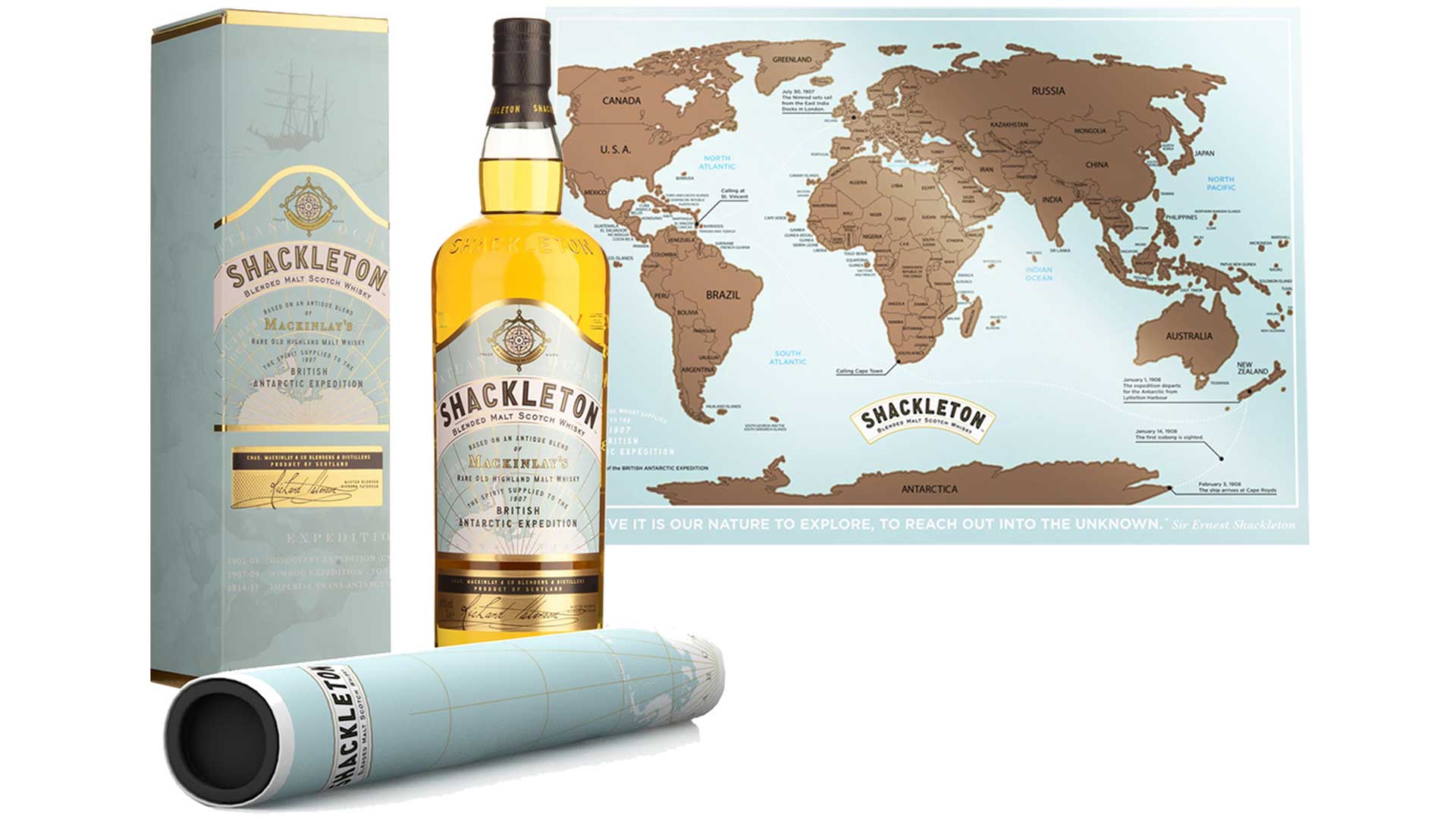 Your target market: 1.3 billion travelers
The world travel market is continuously growing. As of 2016, the numer of worldwide trips reached 1.3 billion.
No matter whether motorhome, plane, ship, bus or train.
Last year alone, Germans took 150 million trips, an ever growing trend.
With the Custom Maps™ scratch off map, you have the very best conditions to reach this target group and benefit from this travel boom.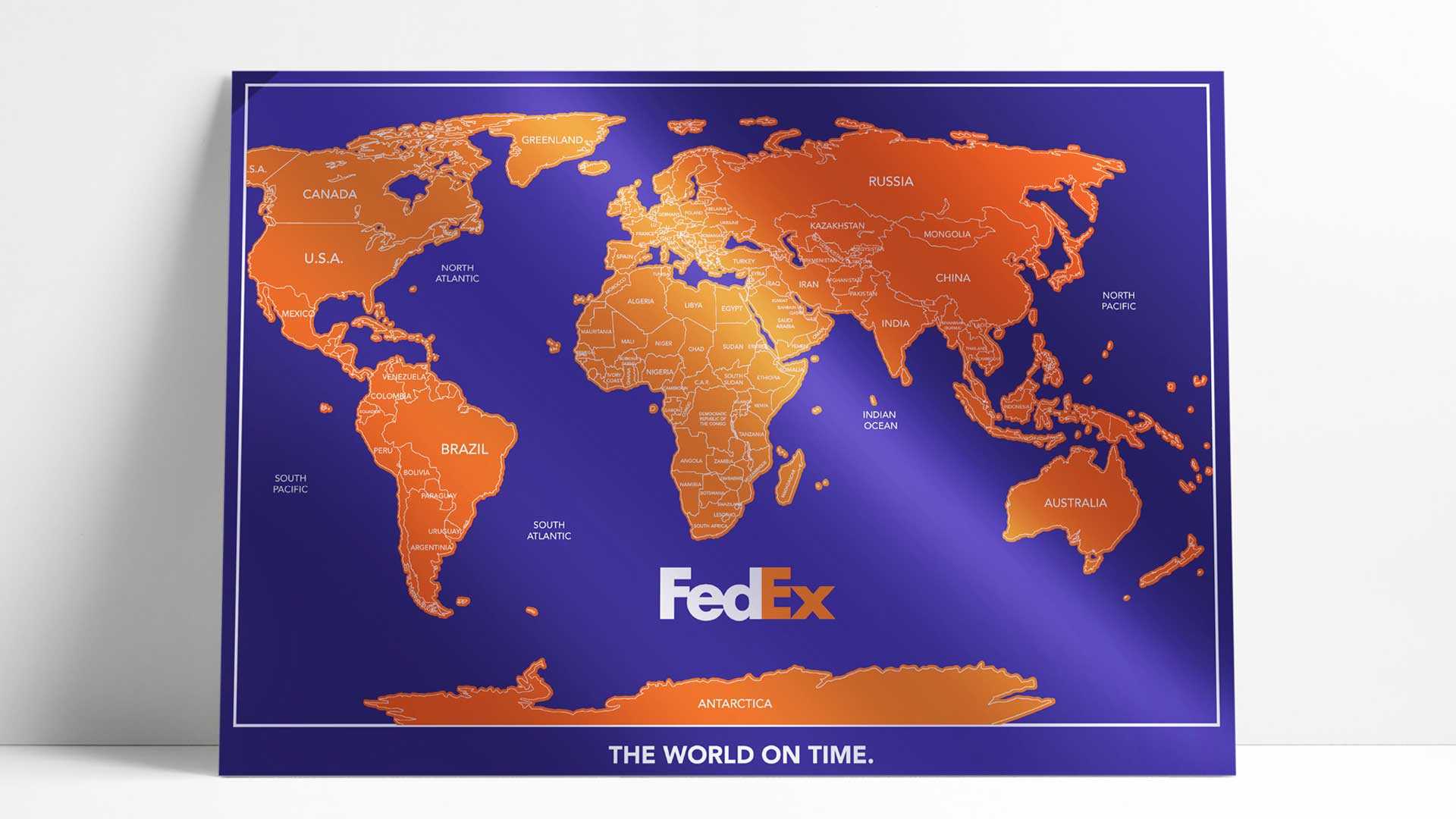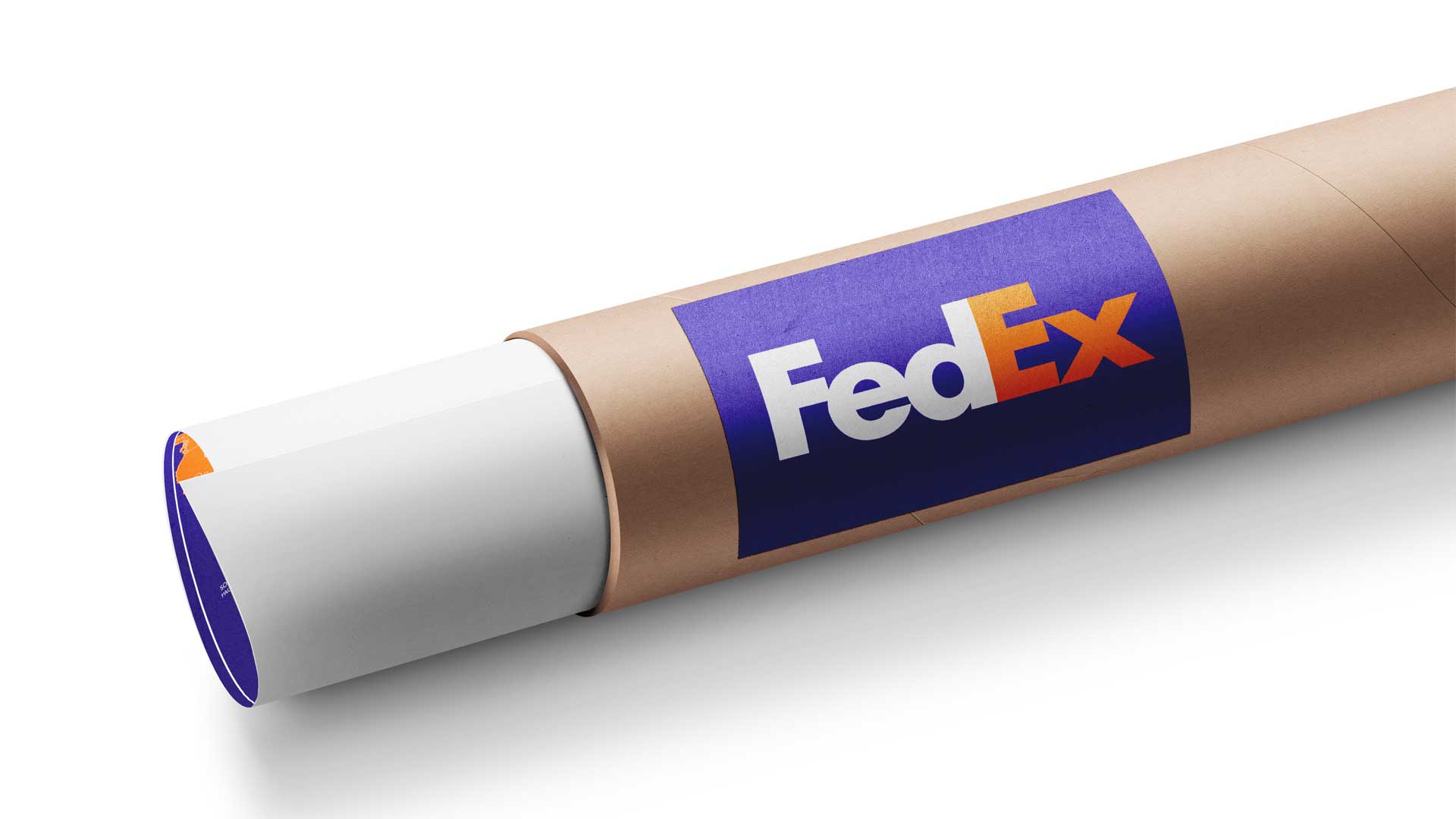 Our Customers
Our customers come in every shape and size: tour operators, hotel chains, shipping companies, and more from every industry.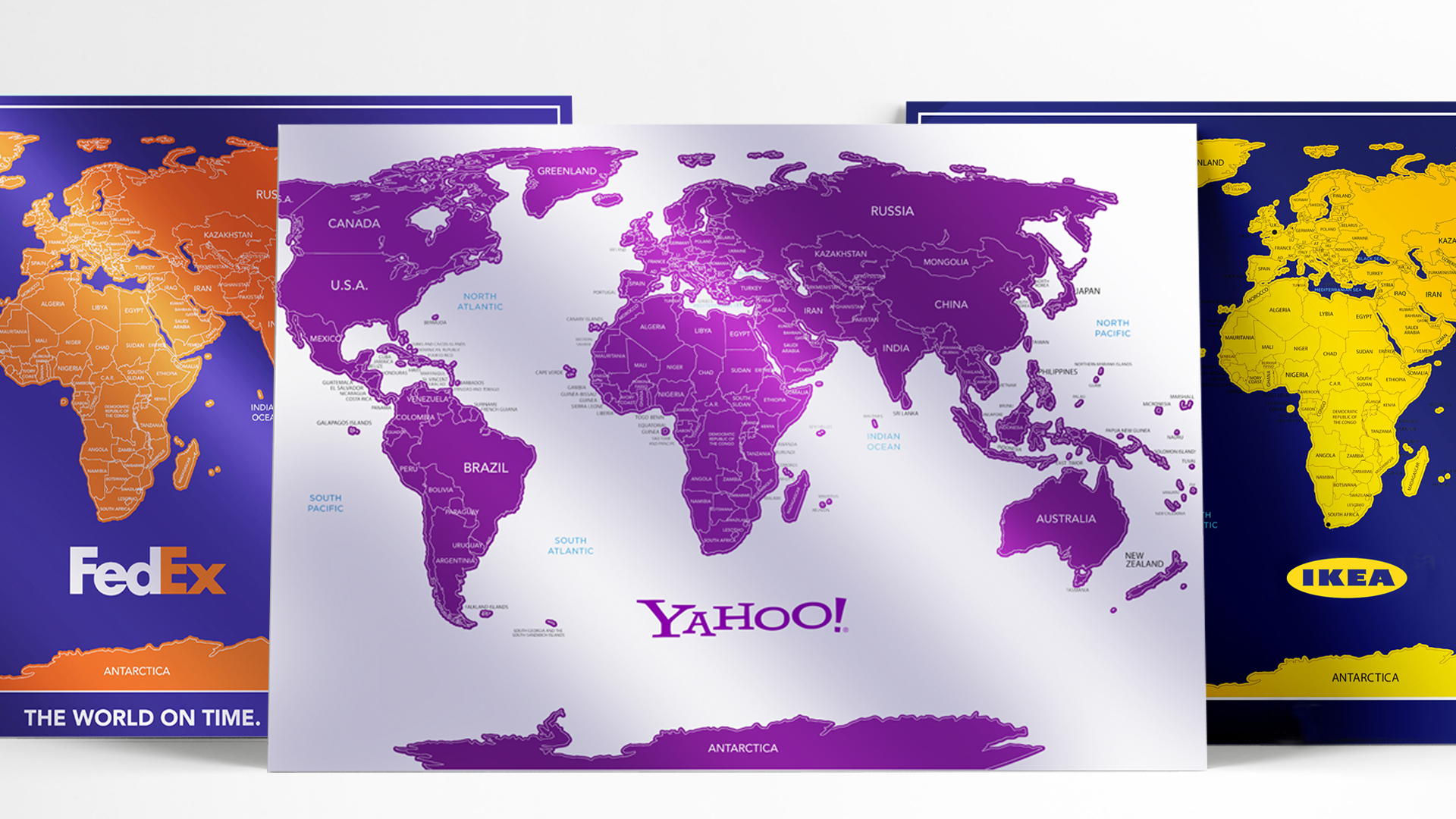 Applications for Use
| | |
| --- | --- |
| | Scratch off map as a giveaway |
| | Merchandising |
| | For headquarters, stores or opening event |
| | Scratch off map as onpack |
| | Launch |
| | Conference material |
| | Employee gift |
| | City marketing |
| | University marketing for new students |
| | Tourist boards for special regions |
| | Special maps such as the "gourmet" map, "bar fly" map, etc. |
| | Football merchandising such as for an "away game" |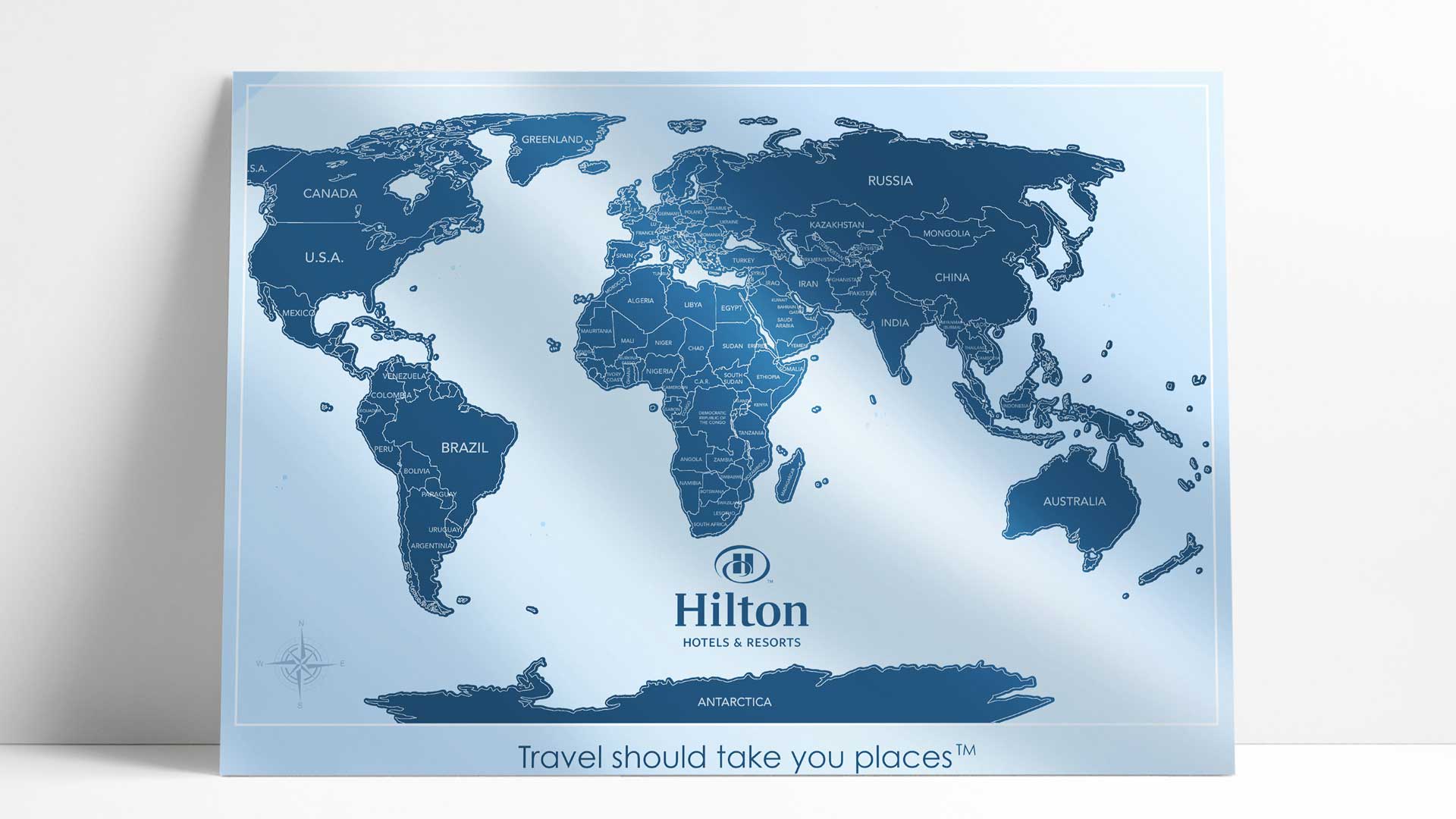 More map formats upon request.